REIKI and other Modalities
​
Reiki is a Japanese technique. For stress reduction and relaxation that also promotes healing.It's a form of alternative medicine developed in 1922 by Mikao Usui it can be done in person or long distance. I use the energy to feel as I do a space clearing, to help me feel stagnant energy with my hands.I use several modalities when doing space clearing and energy work. I am Certified in all of these modalities and they all come together to do the work I do. I am a Certified Elemental Space Clearer, Certified Reiki Master/Teacher of Usui and Kundilini, Certified Sacred Breath Practitioner, Certified Life Coach,Certified Wings on the Ground Practitioner,Certified Angel Therapist,Angel Messenger and Angel Light Healer. When doing energy work all the modalities come together and work and are very strong and gentle to bring miracle healings.
---
Powered by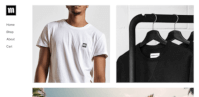 Create your own unique website with customizable templates.